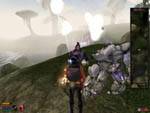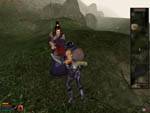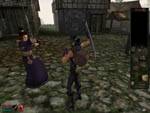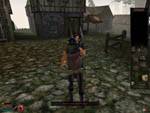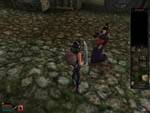 By : TrevorDemented
Current Version : 5.0

This plugin adds NPCs to the level list that are combination of gender, race and class that are scripted to match the level of player and set to fight on sight.

- Each NPC has a unique face and hair combination from face and hair mods. Expect to see different looking hostiles each fight and not just a look alike.
- Each NPC will have a generic name i.e. Redguard Battlemage.
- Expect to be attacked by multiple NPCs.
- Daedric Shrines will have more Orc hostiles.
- Never have to be on a Quest to battle NPCs.
- Fight magic, stealth and fighter classes and experience different behavior from different classes.
- Hostiles are rare at early level too prevent easy drops instead the appear at levels 8 and higher.
- Fight very powerful summoners early in the game.
- Some hostiles will be easier than others and some will always kill you.
- Be prepared for a very violent world so stock up on the best materials and potions. Train often so you will have an edge.
- Expect a greater challenge with having to raise the difficult at all now you ought to be dying, wounded, cursed with spells, constantly fixing armor and weapons. You may find yourself running and sneaking more often too.
- Now you can kill NPCs without the consequences of ruining the prophecies and you don't have to hunt them down in caves or do quest now they'll bring the fight to you.

INSTALLING THE PLUGIN
To install the plugin, unzip the files into the "Morrowind" directory.
Textures---->Data Files/Textures Folder
Meshes------>Data Files/Meshes Folder
THIS PLUGIN REQUIRES BOTH EXPANSION : TRIBUNAL AND BLOODMOON. I'M SORRY.

Save Games
This plugin will not invalidate your old saved games. If you save your game while this plugin is loaded, you may encounter error messages when you reload the saved game without the plugin. But you will be able to continue on with the original game.
Credits & Usage
My Plugins are completely free, so you can use my faces in your mod without my permission, just GIVE ME SOME CREDIT, please....that's All.
Special thanks to all the morrowind community.
Original face and hair models by Rhedd.
Some of the Original face textures by Allerleirauh and Arathrax.
Special thanks go to Don Salus, Zuldazug, Gorg, Rhedd and Allerleirauh, and Arathrax.
Special thanks goes to Lord Yig for helping me release it on Khallazza.com.
Special thanks goes to Torpulf, Roloach, Kab, and Grumpy for help with scripting.
I take no credit for any of the art for this mod.

© 2003 - Khalazza Production.