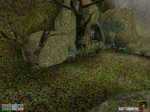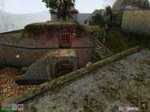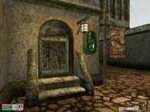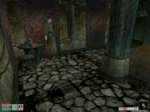 By : Ayse, Lord Gabryael, Raptre and Zuldazug
Current Version : 2.11

This plugin replace many different kind of textures to the game, I tried to stay close to the original.
Ground and floor, grass and mud, wall, door, rock, crack, bark and wood, etc. All around the island.
102 textures are replaced, all the textures aren't replaced yet, more will follow in the next version.
This version is a beta, may be I will fix some details in a few time (I think this plugin will be always in WIP).
Update version 1.1.
9 textures were corrected, just copy and overwrite the previous ones.
(special thx to Avenger who corrected some files)
Here are some samples, I haven't enough time to make before/after pics, but if you remember well the game you will see the changes. All these pics were made with 1.0 version, the corrected ones were not in those pics (swamp, rock wall, rock path, etc ...).
© 2003 - Khalazza Production.